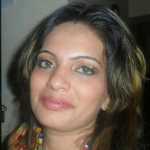 I registered for the "Building a Super Powered Team of Volunteers Course" in the mid of August, 2020 and believe me when I say that for a whole weekend, it held me in a trance. It was like one of those books that you just cannot put down. Every module was a sheer cliffhanger. I shared the digital tools list from one of the modules with our IT and HR heads and they were able to implement a volunteers management system that we are using to onboard more than 100 voluteers we recruited. Crystal's volunteer engagement and acknowledgement strategies led me to create newsletters for different people and personalized thank you and spirit lifting cards for different people that have supported us; trust me when I say this has gone a long way in consolidating our relationships. Oh by the way..Yes I did take up Crystal's challenge that at the end of her speech, we would all volunteer..I wrote IREDE Foundation a mail expressing my interest; which they acknowledged and I am currently awaiting my assignment. Furthermore, I was able to follow up on Points of Light, the worlds biggest volunteer organization, mentioned in passing by Oyindamola and they have now integrated me into their online fundraising team. We are currently fundraising for Pagus Africa's Centre of Achievement in Ghana. It did not stop there, I sent Oyindamola a mentoring request which he graciously accepted, in addition to the regular insights he shares via his linkedIn posts. All this just through my one weekend learning getaway with Managers Toolkit Africa. Thanks for the opportunity to join your impact network and for connecting learners like me in mind and spirit to the new thought leaders of Africa. I eagerly look forward to the upcoming programs and courses that will be offered.
Anjolie Sancia Okoye
External Relations and Fundraising Director, NGO Women Entrepreneurs and Leaders (Côte d'Ivoire)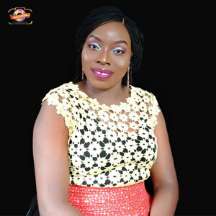 I need to really digest the Build a Super - Powered Team of Volunteers' course again. It was loaded. I am willing to re-register and learn more. I learnt so much about the heart of volunteers and gaining their trust. I registered two of my team members and we saw a lot of things we need to fix. SOPs and systems are very necessary for our organisation where we volunteer as leaders. Implementation is very key. That's the next step
Chioma Bethel
Administrator, Women on Assignment Group Head, Training & Strategic Studies (SOV)
Taking the 'Build a Super - Powered Team of Volunteers' Course created by Toyin Banjo was one great decision made. I am glad I did! It opened up my mind to a whole new understanding of what volunteerism is all about and how to actively involve volunteers during projects – tools to be used, leveraging on their strengths to give room to experiences, building an atmosphere to learn, recognition and so much more. Also, the facilitators hit other points that has aided my personal development. The course was a lot of help to my Organisation and to my personal development. Based on my learnings, I was able to design a unique volunteer model for my organization three days after taking the course. We have successfully on boarded about 200 volunteers. Thank you Toyin Banjo.
Glory Odikagbue
Head of Operations - Boys Quarter Africa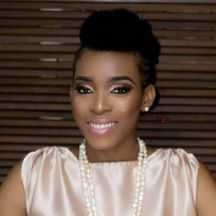 My mindset cannot remain the same after attending this Masterclass. WoW! Toyin literally brought together power houses in the social space into one room for us. Mehn!!!!!!!!!!!!!!!!!!!!!! I can't even express my experience in words. The class was insightful, practical and very interactive and the beautiful part is that all my questions were answered. 8hrs of sitting and learning under these masterminds was mind-blowing! I've got work to do! Thank you Debola Deji-Kurunmi, @xrystalc @damolajohnson, your sessions were just what I needed and to Oluwatoyin Banjo, God bless you for putting this together.
Comfort Foyibo
Founder, Woman of Worth Network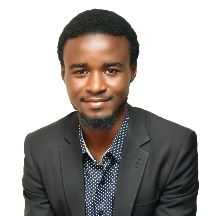 My experience at DESIGNING AN EFFECTIVE VOLUNTEER-BASED MODEL MASTERCLASS I have volunteered with several organizations in different capacities and currently a leader in a youth led organization. Initially when we have projects, we throw out a call for volunteers and all kinds of persons show up. We had no criteria for selection, we had no recruitment process in fact, we really didn't know exactly who we wanted. In the course of the training, I was exposed to several concepts and practices that have been missing in my own organization. I got to know how important it is to be deliberate about the kind of volunteers that would be suitable for some certain projects. I also got to know the processes involved in volunteers application, recruitment and selection. Each project has a definite outcome and tasks, hence volunteers should be recruited based on the tasks they are expected to perform and based on the vision of the organization. One thing that stood out for me was the fact that it is necessary to define the "Ideal volunteer" as the foundation on which other decisions will be based. Attending this training was one of the best things for me, thanks to Toyin for the opportunity and I hope to attend the next edition.
Kevin Ebuka
Team Lead, YALDA Nigeria-Morocco Leadership Enterprise Exchange Program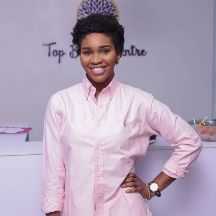 Toyin Banjo, congratulations first of all. I've always seen the passionate side of you but I've never actually seen the excellent delivery part of you and I saw this on display at the masterclass. Quite frankly, I asked Pastor Dami why he sent us to attend the Masterclass but he didn't give a definite response. Initially, I had no ginger but seeing your mail triggered ginger for us to be at the masterclass. I saw excellence and indeed, you are a true reflection of your boss - DDK. You didn't have to go to the extent that you did to execute or deliver your first masterclass like you did but you did, so it's obvious that you wanted to raise the standard. Your masterclass was brilliant. Asides execution and delivery, I learnt a lot. We had to call Pastor Dami because the gist was hot, I had to tell him. Everything we spoke about, including KINGS ; Pastor Dami confirmed that was the true reason he had us attend the Masterclass because we needed all that we learnt. I also received ideas for the salon. Pastor Dami also buttressed that you need to do this again; it was brilliant, It was beautiful ! Congratulations again, I pray that this is just a stepping stone to what's next for better, bigger and huger platforms in the name of Jesus. All of the effort that you put into it will not be in vain and I also appreciate all the other facilitators, I mean I will never forget today. There was no glitch, there was nothing to improve on, your first masterclass was perfect and great. I mean I was really really blown away. I can't wait for you to do more, I can't wait for you to do it on a bigger platform.
Uche Agbara
Cosmetologist & Admin, KINGS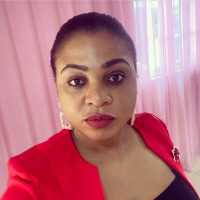 Ms Toyin and the Managers Toolkit team are very hands-on and effective at what they do. They work really hard at the "dirty" work of hiring, leaving users a seamless and stress-free experience. Recruiting is now a convenience for my organization rather than the long, drawn-out process it usually is, and we are definitely going to be working with them for a long time. Well done!.
Ifeoma Okeke
C.E.O, Energy Mall Ltd.